The GPS fleet tracking companies are poised for tremendous growth. A spate of industries are expected to embrace solutions based on GPS trackers in the coming years. From logistics to cab fleets and car rentals, from mining to construction, fisheries and public transport, the avenues are now opening up for companies focused on delivering reliable and robust GPS tracking systems.
There are a number of options for GPS fleet tracking companies that offer tracking devices and other associated service, using which GPS Resellers like you can build new and innovative solutions for their clients. So what should you keep in mind when choosing the right partner for GPS fleet tracking?
The short answer is there in the question itself: you are looking for a partner, not a vendor. By definition a partner listens to your requirements, is flexible enough to accommodate what you need, and has the wherewithal to help you evolve your solutions. A vendor will give you the list of things you ordered for from their inventory. The latter works in many cases, but won't in many more, especially in a market that's swiftly evolving.
Let's look at what you should be looking for, especially if your sights are set on the long term.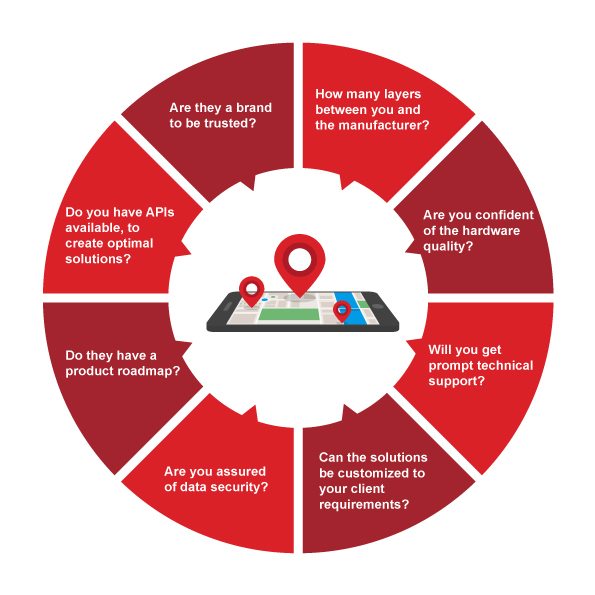 How many layers between you and the manufacturer?
Are you buying the solutions straight from the manufacturer? Or from a reseller? Or from a reseller who has bought it from a wholesale dealer? The more the layers, the more complex it gets for you: to get the right costs, the right support, the right technical advice. When you buy directly from a reputed manufacturer, you can negotiate better costs and get the right kind of solutions.
How confident do you feel about the hardware quality?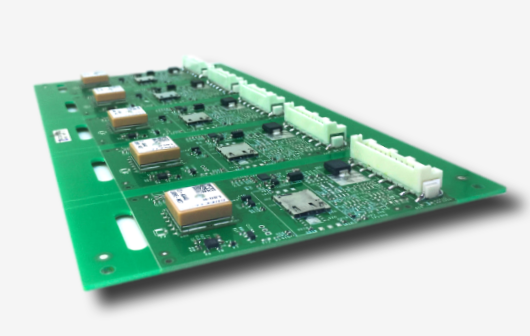 How robust does it look? How long does it take to come online? What kind of sensors can you add on? There are some questions as these, which you routinely ask your GPS tracker partner. Also be sure to test it out for a a few days so you can get a sense of how reliable it really is. And does its performance concur with what the sales team or the GPS tracker brochure has conveyed to you? This will help you figure out whether the modules used inside the device are of good quality.
Do you get prompt technical support?
When you are selling a few GPS devices to a few clients, you might not worry if the technical support exists or not, and whether it is prompt or not. But when your business starts growing, and you start getting calls from different places, different companies, you will soon have a problem on your hands. No matter how robust the product, you will run into technical issues, and you need help to solve them for your clients, really quickly.
How will you ensure technical support? And what level of support should you expect? Is it just some firmware OTA updates? Or will you have someone actually looking into the problem, when the usual troubleshooting hasn't worked? How much will it cost you? When do you get a replacement and what are the warranty policies?
When you start having such conversations with your GPS fleet tracking companies, you will be able to gauge how well equipped they are to support your business needs. Also, speak to their existing customers to get a sense of how it all pans out once the initial sale is done.
Will they customise the device to your requirements?
Not all customers have the very same requirements from their GPS fleet tracking solutions. Some may need some extra features, some a new design, or maybe some minor changes. Will the GPS device vendor do any of this for you? Being able to bring in such customizations at the device level can help you win contracts and establish you as an innovative solution provider.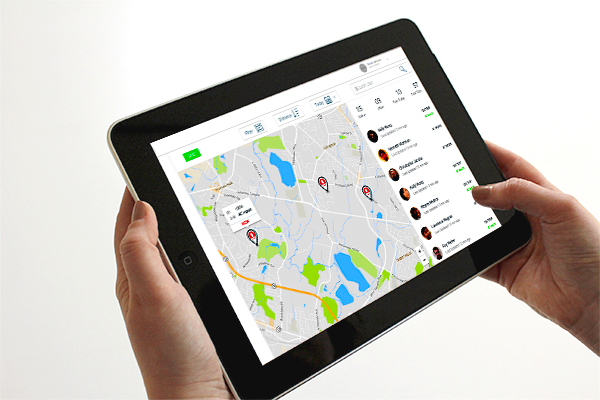 Being able to customise the hardware as per your specifications means that your GPS device team has its own inhouse design and manufacturing capabilities that you can tap into. This can help you differentiate in a market that can quickly be filled with wannabes and me-toos. Having the design and manufacturing setup in India can also mean quick turnarounds with your customization requests, compared to be being sent abroad for the same.
Does the device have a product roadmap?
If you are in the business for the long run, and intend to retain and delight customers over many years, you are looking at a product that will have to be around and keep pace with your business. Not only does it need to be around but it should also have a roadmap for its evolution that addresses the trends anticipated in the industry. This means you have to look for companies with impeccable credentials, staying power and willingness to stay the game. You have to ensure that your GPS fleet tracking company is not a fly-by-night operation that will wind up once they finish the inventory brought in from a different country. Ask the hard questions to figure out what the vision for the vendor's business is. Go with one who intends to be there, by your side, evolving with your business needs.
Is it secure?
Many of the GPS device protocols that are widely used in the market are simply not secure. It may work for some of your customers to have a non-secure solution. But when your solutions are meant for enterprises and businesses that are finicky about data, you will have to go with devices that use secure protocols that ensure that data exchange is encrypted. As the world moves towards more and more data privacy regulations, it makes sense to align with partners who have security as a key feature in their fleet tracking solutions.
Does it have APIs?
A good GPS fleet tracking solution is not a mere device and some software piled on it. It's a robust, reliable device that has its own web and mobile applications that are user friendly, has a communication subscription (e.g, a SIM), a world-class cloud setup as well as APIs available. With this entire stack available, a GPS reseller like you is able to pick and choose the parts you want to integrate a solution that is optimal for your customers. And APIs are now becoming key to build innovative solutions. Does your GPS seller have this worked out?
Is it a brand?
Is the solution you're going to bet your business on something you can connect with, rely on? Is it trustworthy? Does it have a good backing, a good company behind it? Does it have good credentials in manufacturing? Does it have a sizeable team strength to service you? These are some of the questions you need to ask, because a bad customer experience can take you a long time to recover from. So opt to go with a brand.

Have a specific requirement? Speak to one of our GPS Fleet Tracking Solution experts.