Attended by over 1500 attendees from diverse backgrounds across the world, GES, an annual event is one of the most coveted and respected event for entrepreneurship and startup ecosystem.
It was a proud moment for Rollr to be selected as showcase participant at the GES 2017. The event gave us an opportunity to showcase our technology capabilities and our flagship product – Rollr Mini
We at Rollr are continuously working towards building the best of the breed Connected Vehicle Platform for not only enterprises & businesses but also retail consumers.
We would like to take this opportunity to extend thanks to DIPP. Acknowledgment from a big platform like GES motivates us to passionately move forward to achieve our goals.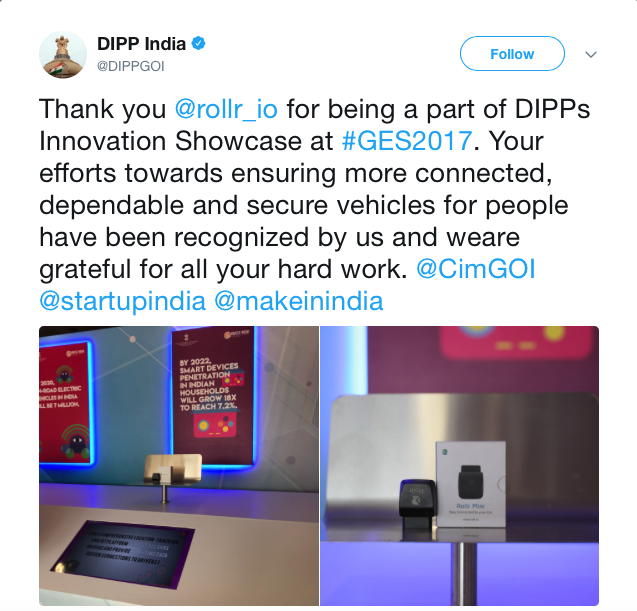 Want to know how Rollr is contributing to connected vehicle ecosystem? Talk to us.