We are extremely pleased to announce that Rollr is now a proud fleet solutions partner to the Embassy of Greece.
The Greece Embassy was on the lookout for a simple and reliable connected car solution, that would enable them to track and manage their fleet of vehicles.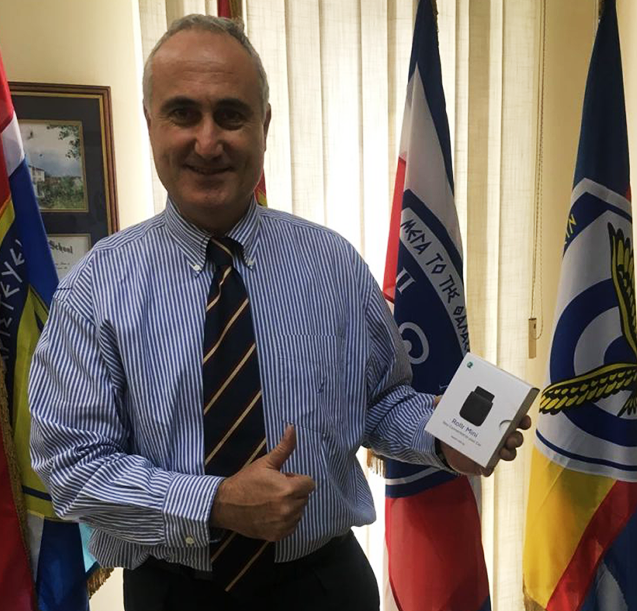 Previously, they had tried out six different vehicle tracking solution. However, they had a few common challenges with each of those:
Accuracy
Accurate GPS location tracking was one of the key features that they wanted, to ensure the security of their members and visiting dignitaries. Most devices failed to reflect accurate and real-time GPS data. Due to this, they were not able to manage the fleet efficiently. They were involved in a lot on phone conversation to connect with the driver to get his actual location. This also caused problem to their guests.
With Rollr Mini, they have achieved real-time location tracking. The phone call got completely eliminated and they were able to offer better service to their guests. They also appreciate the alerts generated for vehicle start and stop, and trip details, which helps ensure their fleet is not being mishandled.
Vehicle Warranty
The embassy fleet consists of several high-value cars. One of their most challenging requirements has been to find a GPS device that does not require wire-splicing on these vehicles.
Rollr Mini's plug-and-play feature eliminates the need for wire cuts and ensures that it doesn't void the vehicle warranty.
Offline Connectivity
The embassy fleet sometimes operates in no-network conditions, or employs network jamming, for security reasons.
The Rollr Mini was tested for these conditions as well. The embassy team found it to be a reliable device, with no loss of data even while offline.
During our team's conversation with senior officials at the Greece Embassy, we were able to translate their requirements into a reliable solution, with features like plug-and-play and real-time location tracking. We were able to deliver certain additional benefits with features like driving behaviour monitoring and vehicle health. This helps in predictive maintenance, and ensures that their fleet is not faced with unexpected breakdowns.
We consider the customer service as one of our top goals and aim to build and offer a solution in minimum turnaround time. Our team successfully deployed the solution in just 2 hours.
We are honored to be considered by the Embassy of Greece as their preferred connected car solution and fleet management partner.